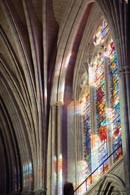 Just Bibles was founded in March 10, 2004 by Revita and Roscoe De Chalus feeling led to get the word of God in the hands of many. We are currently doing this by means of downloads and our ministry website bible translations.

Please consider praying and supporting this cause so as many as possible will receive the word of God.

We invite you to become a part of this ministry today and a piece of its history tomorrow.